For perfect mouldings, you must start with perfect grinding templates.
Phone: 1-800-759-6268
Template Maker
Model #A0812    $ Call for pricing
Model #A1215    $ Call for pricing
Above pricing includes the following:
Machine with selected work area
TurboCAD – Scanner
Windows 95/98 software
Clamping system
Communication Cable
High speed router w/auto-switch
Toll Free Technical Support.
Pre-Owned Machines
Occasionally we may have a customer upgrade to a new machine.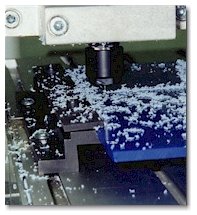 AutoShoe for your Template Making System
The AutoShoe is an option for new machines and can also be retrofit onto older machines.
Please call to see if it is available for your machine.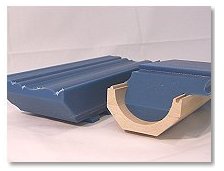 Router Bits
Box of 25  $ Call for pricing

The solid carbide router bits we sell are made specifically for routing – not drilling. Giving far longer life than conventional drills.
Specs – 1mm dia., 1/8″ shank, up spiral, 10mm fluted. Available in boxes of 25 and 50 pieces.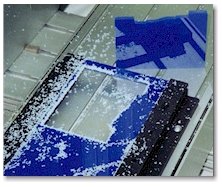 Template Material
10″ x 4″ x 3/16″    $ Call for pricing
12″ x 4″ x 3/16″    $ Call for pricing
12″ x 8″ x 3/16″    $ Call for pricing

This material has been tested against other plastics and acrylics and we have found it to gives the best finish for template making . Specs – 10″ x 4″ x 3/16″ thick.