For perfect mouldings, you must start with perfect grinding templates.
Phone: 1-800-759-6268
Using the AutoTEMP system just got easier.
Now included with the AutoTEMP System is a profile catalog of 450 of the standard (non proprietary) profiles.
The mouldings are arranged into 7 categories:
Base Caps
Rails (hand and bar)
This catalog is perfect for newer companies or companies that do not already have a catalog. It is also a great start if you know you have to make a catalog of all your profiles.
The best thing about these mouldings is that they are provided in two different formats. The ring binder comes with all of the mouldings categorized. The removable front page allows you to place your cover page in the front of the ring binder and have a ready made catalog of profiles. Of course, any new profiles you create can be added to the catalog, giving you a perfect start to a very expensive looking moulding catalog.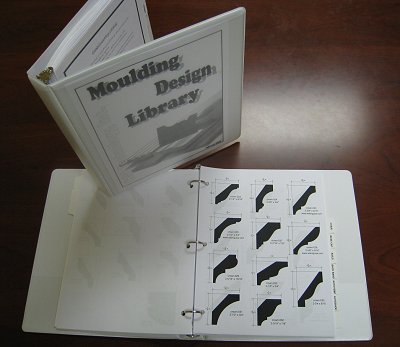 We have the individual templates for the profiles in the catalog, so if your customer selects a profile directly from the catalog, all you have to do is pull up that drawing number and the template is
ready to cut.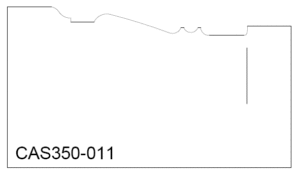 We also provide the drawing of just the wood sample. That way, if you have a customer who selects a 2-1/2″ casing from the catalog, but wants it 3-1/4″ long, all you have to do is open the drawing of the 2-1/2″ moulding, scale it up to the new size, then draw and cut the template.

Click to View These Sample Pages
So here is a recap of what we give you:
A ring binder that includes all of the profiles

A separate template drawing for each profile

A drawing of the wood sample
The catalog is included FREE OF CHARGE with the AutoTEMP system.
*Purchase additional catalogs for all of your salesmen.
Available for a small fee to customers that have purchased a new AutoTEMP system.