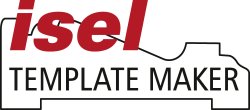 For perfect mouldings, you must start with perfect grinding templates. 
Phone: 1-800-759-6268

AutoTEMP / TurboCAD Training CDs
The problem with learning a CAD program such as TurboCAD is that there are in excess of 130 icons in the CAD program. From experience, we know that you will use around 20 icons for typical drawings for making templates.…but which 20 ?
In this 4 CD training set, you will learn skills starting with the most basic process such as creating a box and finishing with taking a wood sample, scanning it, tracing it and then sending the template to the cutting machine.
Perfect for users that are new to the AutoTEMP and TurboCAD programs and want to get an easy to follow, step-by-step start, these videos show how the CAD program works and the process for generating templates from wood samples.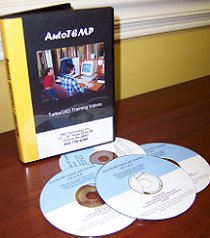 The videos include the following:

Disk 1 – Drawing from dimensions
7 drawings – getting progressively harder
Starting with a box – ending with a summary drawing including, lines, radii, angles and then mirroring the drawing
Disk 2 – Advanced Dimensioned Drawings
Continuing from Disk 1 – starting with generating templates from wood samples, then moving into advanced drawings with multiple dimensions.
Disk 3 – Scanned drawings
Scanner setup, scanner basics and then tracing scanned images
Disk 4 – Advanced
Cutting templates, pressure shoes, making symbols
If you are interested in purchasing the training CDs or have any questions on any of our services,
feel free to call us toll free at 800.759.6268, email us, or use our Contact Form to tell us how we can assist you.